With the advance of mobile technologies, everyone seems to be focused on the development of payment systems based on the cell phone, mainly through contactless systems or for transactions between individuals. The great forgotten is the traditional telephone contact, and this represents a great loss of opportunities…
Today, the telephone is still a sales channel in full force and more efficient than ever if we are able to ensure an agile and secure telephone card payment system. And it allows us to do things that paid mobile apps simply can't do… We reflect on this below.
The cell phone as a card
We all know the high level of evolution that we are currently reaching in terms of paid apps. This would include, on the one hand, contactless solutions based on NFC technology and, on the other hand, the set of online payment applications, whether independent or developed by banks and card payment institutions.
These methods are very efficient for physical and proximity commerce, where we can use the cell phone as a card, and for e-commerce in a strict sense (i.e. online), because it allows the end customer to speed up the purchase in a technologically very secure framework.
Why give up onmicanality?
However, these technologies have hardly any practical application in the field of telephone commerce or telemarketing. In the first case, it is clear that if we interact with a customer over the phone, it is because he is not physically in our store. In the second, it is not at all prudent to refer a potential customer in the phone decision phase to a website to complete the purchase….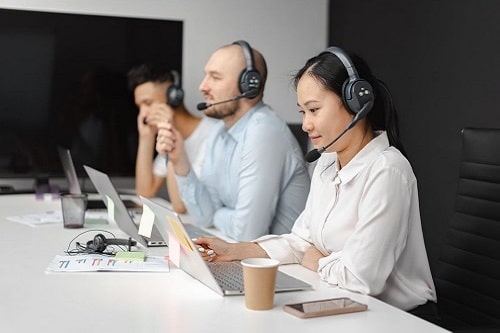 It is a very common strategic mistake in the world of e-commerce to dispense with the telephone as a channel of contact with customers, at a time when omnichannel has proven to be essential to develop a sustainable commercial business plan.
Customers, of course, continue to show their preference for the telephone. The same is true of web-integrated conversational solutions, whether artificial intelligence or gateways to human telephone agents, and customer service departments are increasingly becoming an indispensable ally of sales departments.
The human touch, in its right measure
Here is surely the key: what really differentiates telephone commerce from other forms of remote commerce(e-commerce in all its variants), and especially for certain age segments, is personalized human interaction. Relationship marketing has shown that offering relationships and links with people is still the best way to strengthen ties with the customer.
The weakness of telephone credit or debit card transactions remains security, since in CNP(card-not-present) transactions the merchant cannot verify the identity of the user, and there is scope for fraudulent behavior by, for example, unscrupulous operators.
In order to make the step from the telephone conversation in which the customer makes the decision to the closing of the purchase itself efficient (both operationally and in terms of security), we can resort to automated systems without human intervention such as PAYby CALL, PCI DSS certifiedwhere personal and banking data cannot be compromised in any way.
PAYby CALL, your best ally in phone sales
We buy more and better when we talk to people, even if we find it hard to trust them if we don't see them… Technology is there to solve this!