In the field of home maintenance services, the telephone is still overwhelmingly the preferred contact channel for customers; more than 90% of service requests are made over the telephone. For companies and professionals in the sector, this represents an underexplored opportunity for business growth.
The key could lie in a payment system different from the usual one in this sector (where "cash in hand" is still predominant): telephone payment by credit card. In this post we tell you about its possible applications and advantages for the maintenance services sector.
What are home maintenance services?
In case there is any doubt, when we talk about "maintenance services" we are referring to all those activities related to small domestic repairs and care of home installations. That is, we are talking about the more or less urgent tasks of plumbers, electricians, painters, blinds, and perhaps the most popular, locksmiths.
In this field, as in many others, there is a gradual shift from the self-employed (or, often, informal) model and the pedestrian concept of the "botched job" to the constitution of a "self-employed" company. companies and marketplaces for specialized breakdown professionals or, increasingly, oriented towards preventive maintenance and comprehensive service concepts.
A new horizon for "handymen".
Indeed, the times of Pepe Gotera y Otilio and stickers on mailboxes are being abandoned in favor of new ways of offering this type of service that we all need in one way or another. As we say, comprehensive services and preventive maintenance (the "all-inclusive" and "better safe than sorry") are becoming the norm.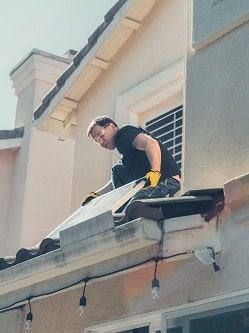 These new models are based on collaborative systems (or, more often, on brokerage companies), in which the customer turns to a single platform to manage his maintenance needs (which, by the way, are increasing every day) in a much simpler and more reliable way. Just as there is this new way of contracting the service, there must be an optimal way to pay for such services, right?
The added value of telephone billing in home maintenance
As with other professional services provided over the telephone, "mobile services" for repair and maintenance can add value with an efficient telephone billing system in a number of ways:
Simplified and secure charging of "flat rate" services, in advance and with all the security guarantees required by the bank card industry.
Simplification and homogenization of collections through automated systems managed by highly customizable machines.
Image of professionalism; the professional "does not touch the money", and there is no human intervention in the management of banking data.
Cross-selling options to offer complementary services or promotional offers through modifiable navigation menus.
Scaling up if you are a provider of maintenance services for communities (neighborhood communities, housing development facilities, publicly owned buildings, etc.).
Thus, there is no need to unnecessarily increase the staff in terms of administration and management, a better level of customer service can be achieved and, at the same time, optimize the work of maintenance professionals so that they can focus on what they do best: repairing breakdowns to keep the customer's life flowing smoothly.
Locksmiths, plumbers, electricians, this interests you!
You can consult all the technical and security details about credit card telephone billing on the PAYby CALL website, or if you prefer, you can contact us directly.