Customer conversion rate, here's a metric that marketing and sales people agree on: it matters, and matters a lot. And any possibility we have at hand to improve it, we must take advantage of it; the profitability of our business, whether it is an e-commerce or any other telephone sales service, depends on it.
Here's how you can improve your customer conversion rate with a card-over-the-phone payment system, and some simple strategies to achieve it.
Do you remember what a card payment over the phone is all about?
For the more absent-minded, a brief reminder. We are talking, quite simply, about ordering a bank card payment via a phone call.
It is a very accessible payment (and collection method) for all types of audiences and perfectly safe when it is carried out in accordance with rigorous criteria and standards established by the card payment industry itself (entities such as VISA, MaterCard, American Express and other giants in the sector).
At the heart of these criteria is a technical requirement: automated management of cardholder data. It is well known that the greatest risk of fraudulent use of "plastic money" is identity theft through the theft of banking data; this risk is neutralized, on the business side, by replacing human agents with an intelligent automated solution.
The advantages of telephone payment for customer conversion
How doesthe telephone card payment method, also known as MO/TO,help us to increase our capacity to convert customers? We can suddenly think of three.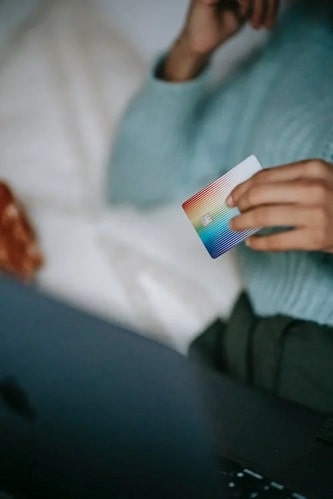 Reduces waiting times
We all know that time is money, and that, although in the buyer journey of the purchasing process it is often taken as "for granted", it is not at all; the millions of abandoned carts that populate the limbo of the Internet attest to this. If there's one thing that makes a sale easier, it's a quick sale.
Simplifies the payment process
Telephone payment by card, either through automatic voice recognition or keypad dialing, drastically reduces the distance between the potential buyer and the product, reducing the requirements in terms of identification, validation, gateways and other formalities.
Improve user experience
The previous two points contribute to this third, but something else is missing; in addition to "quick and easy," card payment by phone must be on par with other methods in terms of personalization and flexibility, combining human attention before and after with automated processing.
A couple of strategies to improve conversion rates
If you are really interested in promoting secure card payments over the phone, you can try a couple of strategies that will surely improve your conversion rate in this channel:
Offer exclusive promotions and discounts for telephone payments. The first, essential and, we would say, almost infallible strategy for building loyalty.
Personalize the user experience. Make different languages available to your customers or include product recommendations.
Simplify the payment process. The more steps, forms and clicks the customer needs to make to complete the transaction, the more friction. Keep it simple!
Offer flexible payment options. For example, payment in installments or the use of several cards are advantages that always help to convert.
Provide technical support. Machines make our lives easier, but any customer appreciates being able to rely on specialized human help if a question or problem arises.
More conversions, more sales
The health of your business depends directly on your ability to convert customers. Make it easy and you will soon see the difference in the results.