At PAYbyCALL we are specialists in overcoming obstacles and jumping over barriers. The frontier that separates the different payment methods is becoming more permeable every day, and it is always a good idea to make it easy for our customers to purchase our products or services safely, isn't it?
So, as a physical merchant, you can also use PAYbyCALLto facilitate your customers' transactions through our NFC payment app. You don't need a dataphone and you can use the same POS of your online store. Here are the keys.
Our specialty, secure transactions
Among the many payment methods available, non face-to-face payment (NPC) is one of the most popular and fastest growing, regardless of the channel used. Among these, payment by telephone or mail order (usually known as MO/TO) is one of the most effective.
In this modality it is essential to have the necessary security measures in place to avoid commissions, chargebacks, fraud, etc. PAYbyCAll's human intervention-free technology makes the demanding PCI-DSS level 1 standards established by card payment companies (and which are very much taken into account when, for example, granting a POS and setting the conditions) available to any small business.
And, could we use the strengths of this technology, which are security and ease of use, in other payment methods? That's the idea: to be able to make (and receive) telephone payments securely in face-to-face mode. Yes, even (especially) if we are talking about a physical store without a dataphone.
Virtual POS and NFC payment
Enabling this hybrid payment channel requires two things: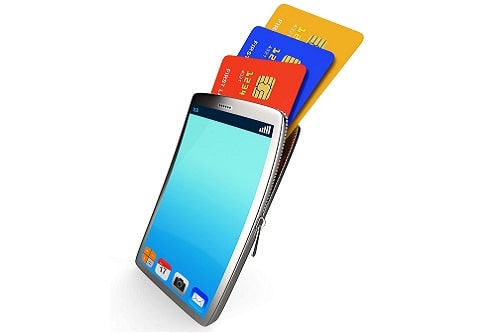 Virtual POS. A point-of-sale terminal is a physical (dataphone, CPU, cash register) and logical (software) device to manage credit or debit card payments. In its virtual version it is similar, but without hardware.
NFC payment. Near field communication technology allows data to be exchanged between devices at close range. Maybe it sounds more like "contactless" to you, and you've probably used it to pay with your card through your smartphone, but online. Very agile, the last technological frontier in payments (for the moment).
Where are the advantages?
The first question that is often asked is, "Why would anyone need to do a phone snapper when they are present in a physical store?" The answer is simple: there are many people who do not use contactless technology, especially the elderly, or those without digital skills. Or they simply do not have this technology in their cell phones.
And are there physical stores today without a dataphone? Indeed, the "no card accepted" trend is growing in Europe. Small merchants are well aware that, despite recent reductions in commissions (banks must have seen the wolf's ears), a physical POS carries more costs than its virtual version.
On the other hand, today many businesses are hybrids and it is not uncommon to find traditional stores with a virtual version, or native e-commerce businesses with a presence in the physical world. And in many cases for these businesses it is not interesting to have a physical POS, but they do not want to lose the possibility for their physical customers to pay by card. If this is your case, shall we talk?