The telephone remains an essential channel of customer contact in the broader travel services industry. From purely informative queries to the contracting of a wide range of services, B2B agreements and, why not, payment by credit or debit card, the telephone continues to be an important window on the world.
Your end customers, who are after all in "vacation" mode, want an easy and secure service. And you… you want the same thing: to eliminate possible frictions so that transactions are fast and in accordance with the established regulations. There are technological developments that automate and secure the process, making it easier for you to manage and sell. Do you know PAYby CALL?
From the transport of people to the reservation centers
The use cases for secure card payment by phone are really many and varied. The paradigmatic example that is usually presented is that of the end customer who wants to rent a hotel room: he calls by phone and is offered the option of making his reservation and possible payment in the same phone call.
In the area of transport of people This method is also applied on a regular basis, whether for private car rental or for the tour operator's contracting of vehicles of all types, from passenger transfers to kayaks for an active tourism excursion.
The reservation centers are another privileged space for the telephone card payment system. Accommodation, activities, meals, events, vehicles… Virtually any tourist service can be booked and paid for, as such or in full, with a high degree of automation and in line with the security standards of the credit card industry.
Booking, the key moment
The reservation is probably the moment of greatest friction in the process of acquiring and purchasing a good or service, when the customer pays but does not yet have or enjoy what he has paid for. The unwritten laws of marketing tell us that this moment has to be as immediate as possible, in terms of time and process.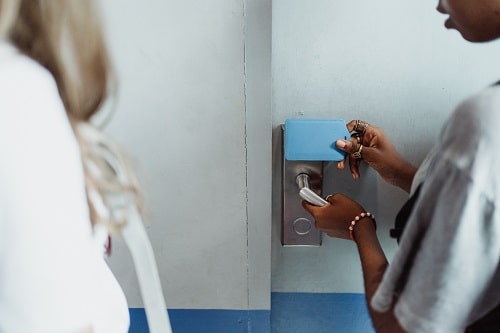 Intermediaries and human agents are the main problems in this regardThe former "distance" us from our customers by passing the call from one place to another, and the latter involve a significant economic cost (and are not error-free) that could be better used in other facets of management or customer service.
Thus, if we opt for more direct communication and a high standard of security through encryption and best practices, we are betting on better service levels, higher conversion rates and, ultimately, superior customer service.
The advantages of PAYby CALL in reservation management
Although technological security and agility in processing are the strong points that make this solution the ideal one for the payment of reservations by telephone, there are other advantages that we cannot ignore, because they are key to the smooth running of our business:
Uninterrupted hours. Many potential customers appear at the most unexpected hours, and we have no reason to stop serving them if we have an active service 24 hours a day.
Customization of the call flow diagram. Not only can you customize the recorded message that the caller hears, but also his "route" to your product or service.
Integration with other tools. In this day and age it is imperative that our reservation system communicates with email, CRM, reservation programs, etc.
SMS notifications and reminders. SMS is a powerful tool for sending proof of a transaction, a reminder of a service, as well as for reselling or upselling campaigns.
Automatic management options. Cancellations? Changes in the data? A good automated reservation system is prepared to implement changes or even conduct satisfaction surveys.