PCI secure telephone payment by credit card is a reality that is becoming a part of our daily lives. The combination of an agile process with the highest levels of data security is a winning combination for both the customers of any business and the business itself.
Among the best-known cases of use of this payment system (or collection system, depending on how you look at it) is the payment of Barcelona City Council fees that the Catalan city council signed up with PaybyCall. Public organizations have a lot to gain… But they are not the only ones. Do you want to know in which business models the PCI secure telephone payment system brings value?
What is PCI Secure Pay by Phone?
Before continuing, a very brief explanation for those who are clueless. Paying with our credit card by phone means the possibility of greatly speeding up all kinds of collection procedures. But there is one critical element: data security.
To ensure the security of this data, whether it is entered by voice over an automatic speech recognition (ASR) system or by using the telephone's numeric keypad (DTMF), PCI-DSS level 1 security certification is required. that prevents any human operator from gaining knowledge of our data.
What we achieve is to be able to make transactions quickly and easily without compromising the security of our data, since in the PaybyCall system the data is sent directly to our bank and is not stored at any time.
Public administrations
Public administrative institutions are among those that have much to gain by employing this system to manage the collections (taxes, fees, penalties, etc.) they make from citizens.
Following the example of the Barcelona City Council, every day we will see more and more local, regional and state businesses using this system, which does not compromise citizens' data and meets the criteria of financial services entities.
E-commerce
E-commerce is no longer that marginal, alternative activity to "real" commerce; it now accounts for one-fifth of global retail trade. Card payment is king, and security is not an option.
Digital merchants that offer secure payment methods will be giving their customers the necessary guarantees. (PCI for E-commerce payments) so that they can make their purchases with complete peace of mind, which translates into higher sales volume and loyalty. But payments derived from the E-Commerce channel to the telephone channel must also comply with PCI for the telephone channel and many online store managers are still unaware of this and think that because they are PCI for E-commerce they are also PCI for telephone payments, and nothing could be further from the truth… beware of the enormous fines…!
Telemarketing/Call Centers
Those who are in this sector know very well that the point of greatest friction in telephone sales is the moment of requesting the customer's credit card information.
PaybyCall's secure telephone PCI payment system offers the potential buyer (and agent) the peace of mind of not having to take that last step, transferring the call to an automated PCI system to handle that sensitive information.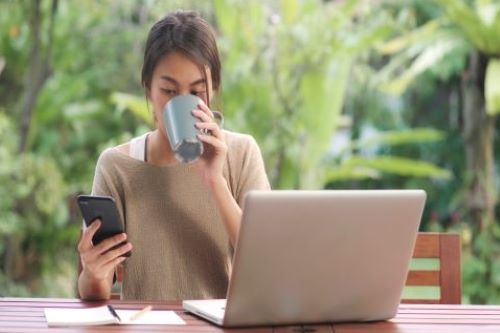 Telephone collection
It is surprising how well an automated payment system works for companies involved in the collection of bills, dues or invoices in general. In addition to communication and negotiation techniques, facilitating payment helps.
When it is something as simple and reliable as reading your credit card numbers to a machine, with the guarantee that the data is not stored anywhere, the success rate of collection increases dramatically.
Volunteering and NGOs
Another sector that has a lot to gain from automated payment and secure PCI over the phone. It helps agents to successfully complete all their argumentation work in front of people willing to lend a hand.
In an area where goodwill is the norm, any way to remove technical barriers and break down the possible mistrust of people who want to help is a good thing, and this technological support makes all the difference in this regard.