As we mentioned in a previous post on our blogThere are numerous business models in which the secure telephone card payment system is used, from the e-commerce at call centerand anyone who provides their customers with a card payment over the phone with all security guarantees and in compliance with current regulations.
But, of course, every business is different and has its own particularities. At PAYby CALL we know that the sector of activity, but also the size of the company, the type of product or service, the profile of the end customer and other external factors (such as seasonality, for example) are the ones that set the tone…
That is why we know that it is necessary to resort to a solution that, in addition to being PCI DSS certified, is flexible enough to adapt to the needs of each case, incorporating different functionalities that can be implemented in a flexible and customized manner. Here we present the most outstanding ones.
Management of different transactions
Some businesses exclusively make sales, but in many cases returns also play an important role. For others, pre-authorizations are essential. For the end customer, being able to make any transaction as easily as making a payment is basic; and for the company, the automation of any type of transaction is a huge advantage.
Connection to external databases
Currently, external databases, associated with web services and cloud platforms, are a common tool for many companies. If this is your case, make sure you have a card-based telephone payment service that allows you to connect to these databases that are essential to your business.
Integration in contact center platforms
What can happen in a contact center if it has integration problems with payment systems? We've all experienced first-hand the user experience with poorly functioning gateways… And, if you're in the industry, you'll be aware of the headaches that integrations sometimes cause and the implementation hassles that come with them. Save them.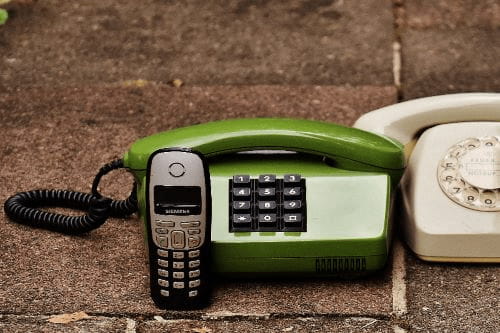 Customizable audios
In some, if not all, businesses, customer satisfaction (and the smoothness of the customer's journey to payment) depends to a large extent on being able to provide the most personalized service possible. The audios of automated telephone payment services play an essential role in this regard. To each his own message.
Configuration in different languages
It is very likely that you offer your products and services outside our borders; moreover, even within them, customers always feel more comfortable being served in their own language. If you have a business with a multinational vocation, don't let your telephone card payment system make it difficult for you, but on the contrary: expand your horizons!
Informative SMS
Another popular option for many of our customers (and with advantages also from a marketing and loyalty perspective) is informative text messages confirming the completion and details of a transaction. It gives many end users a greater sense of security, resulting in greater confidence.
Recurring payments through tokenization
Most payments (and collections) are still made by direct debit, but there is another possibility that no longer sounds like science fiction: payment by token. It is an ideal resource for recurring and small payments. Digital currencies are no longer a rarity, could they help you trade your goods?
Get the telephone card payment service you need
It's like with suits: you can wear a ready-to-wear one, but when you try a custom-made one you notice the difference. And since we are talking about your company, the matter is much more serious. Contact us without obligation and we will give you the solution you need: no more, no less.